When there's less it helps us see more of what's most important. Subtrction is a personal design shop. That means that I invest in you and your brand with care.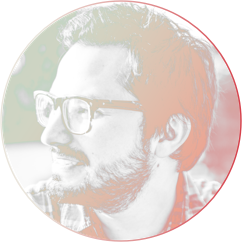 Subtrction was birthed from my design philosophy (cliché though it is) that less is actually more. It takes an incredible amount of discipline to figure out what does not belong and then another layer of rationale and reasoning to make sure that the identities and experiences we create are intuitive and inviting. I believe that you are able to engage and experience more when you have taken your brand through refining filters and subtracted what does not belong.

ABOUT ME (STEPHEN)
I have done the large advertising agency thing and helped lead teams and projects for some of the world's largest brands. While that was an awesome experience, I quickly realized that to focus on what means most, I would need a change from that. I've met some amazing people over the years in that world, but I've also learned when delivering the highest quality to brands and companies, fastest is not always the best. Designers and clients should be able to communicate to find solutions that work best. Subtrction grew from some of these convictions. Here's a little more about me…
I have over twelve years of working in design and creative direction with a wide range of clients from Microsoft and Logitech to non-profits and start-ups. I've come to realize I love the challenge of discovering and bringing a unique story to life. I welcome opportunities to simplify complex systems. The more complicated, the better. I am obsessed with organization in design. I embrace the chance to create a clean and succinct solution.
Having been married for 14 years with five little kiddos, I am adept at collaboration and truly appreciate the nuances of working with a team. Teams inspire me, and I love the adage "we are stronger together."
I'd love the opportunity to find out more about your needs and see if I'm the right fit for your solutions. Please contact me with any and all inquiries.
I know I'm ready… Let's Chat
[unex_ce_button id="content_y5pqxwrx5" button_text_color="#f9523e" button_font="semibold" button_font_size="15px" button_width="auto" button_alignment="center" button_text_spacing="2px" button_bg_color="#c3d4c3" button_padding="15px 60px 15px 60px" button_border_width="0px" button_border_color="transparent" button_border_radius="0px" button_text_hover_color="#f9523e" button_text_spacing_hover="2px" button_bg_hover_color="#abc2ab" button_border_hover_color="transparent" button_link="stephen.politte@subtrction.com" button_link_type="email" button_link_target="_blank" has_container="1" in_column=""]Email Me[/ce_button]